"… dear Lord, why my brain decided to go RIP English comprehension it's beyond me."
"Oh gosh. I wish I could put some meme in here but I can hear my other brain cell screaming, "BAD IDEA!"."
"(Why am I typing like this I should stop)"
Gw yakin kalo gw wawancara langsung tatap muka, dan celetukan gw macam otak yang memutuskan untuk liburan duluan kaya di atas itu di depan tim Happiness Hiring, gw langsung ditolak di tempat.
Entah gimana, terpujilah jiwa-jiwa hebat di Happiness Hiring dan Automattic, mereka bisa memutuskan untuk nggak ngeliat ke… hmm, kekonyolan itu semua dan memberikan gw kesempatan untuk trial period, itu bener-bener mukjizat Tuhan nyata adanya.
Bahkan ketika gw udah dikirimin e-mail mengenai proses trial period, otak gw masih loading. Orang udah pake 5G, gw macem masih pake modem 56K.
"Oh my gosh.

Wait.

Does it mean I'm moving to the trial period?"
Bismillah.
Sekarang sudah bukan satu langkah lagi.
Sekarang mari berlari.
Bismillah.
(Sebelum berlari, jangan lupa glitter biar selalu fabulous~)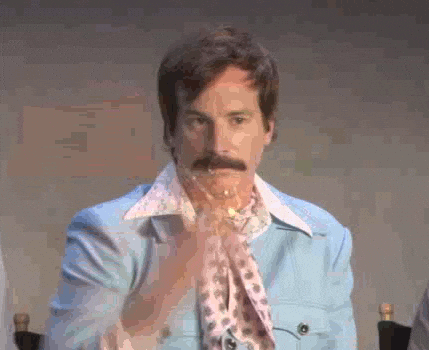 Cerita pendahuluan soal melamar kerja di Automattic sebagai Happiness Engineer ada di sini yaa. Ayo dibaca dibaca dibaca~ *promosi*
Cerita-cerita saat berlari, ditunggu yaa. Bismillah. Doa restunya ya teman-teman, semoga trial period berjalan lancar dan lekas mengerti. Perjalanan masih panjang, perjuangan selalu ada. Bismillah. Menuju Automattic!